Into The Wilderness | Badass Adventures in Barnard Castle
Kicking the start of Spring off with a BANG!
We've been so frickin' excited for Spring, we're ready for ALL. OF. IT. The photoshoots, the weddings, going on a walk in just a teeshirt. Most importantly, Loren's seedlings and bulbs have started to venture into the world and fill the Veil & Gun garden with flowers and bugs.
As a bairn I used to pick up a bag of humbugs, a bottle of cheap pop and adventure on a bike ride here. Nothing feels better than sweating your ass off then jumping straight into an ice cold river (Loren begs to differ 😂).
ON ROUTE... @ THE WOODS
The aim of the game: To create some dreamy walking shots through the woods and find gorgeous pockets of light to frame our beautiful model Zoe in.
Millie's always ready for her close up 😂
S.T.U.N.N.I.N.G...
ON LOCATION @ THE MEETING OF THE WATERS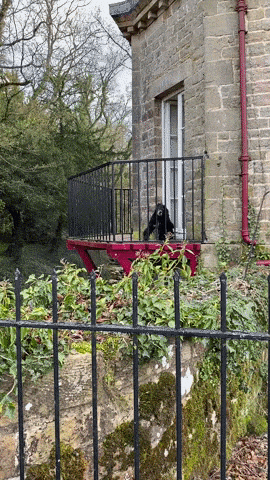 The Meeting of the Waters - It's a favourite spot of ours, hidden away at the end of a private road and still unknown to a lot of tourists, it has this epic Rapunzel elopement vibe about it.
After a 25min off-road walk from base, we were greeted by a gorgeous black springer spaniel named Freddy.
It felt like we were in a fairytale fantasy novel!
We're at the riverside mother f***ers!
LOVE. LOVE. LOVE. This bouquet of warm oranges by Vintage Essence in Barnard Castle.
PIT STOP @ THE ABBEY
Tempted whilst driving home, we jumped out into the wind and took full advantage of the remaining light in this absolute beauty of a ruin, Egglestone Abbey.
Are you as obsessed with this shoot as much as we are...?
Hit us up for Couple/Engagement shoots, we've got loads of cool ass places we want to shoot!
BYOB. 😉. Kidding! Tequila and beer on us.
SUPPLIERS:
Midas Crown from Garter & Veil
Ivory 'Fleur' 99" Veil (Wildflower collection) by Rebecca Anne Designs
ASOS

EDITION Paige satin plunge wedding dress with cross back
Orange Florals by Sarah Meeson
Sinclair soft leather platform boots from Dr. Martens
Badass Tattoos by Cemetery Gates
Jewellery is Model's own
Model Zoe